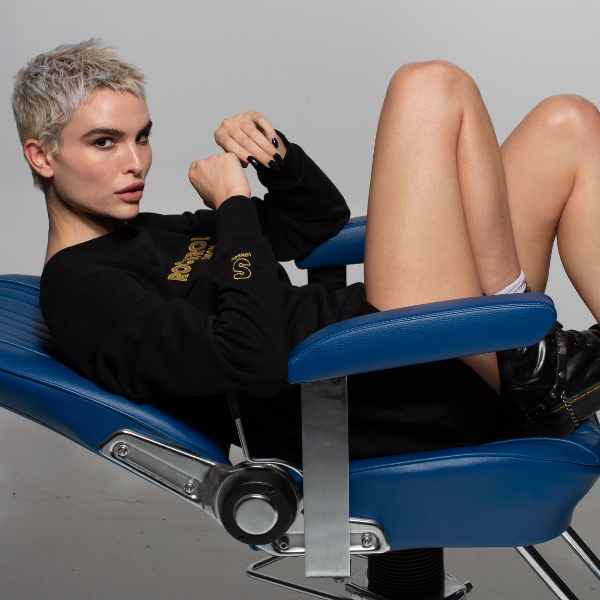 SknHead London by Adee Phelan
Founded by celebrity hairstylist Adee Phelan, SknHead London is fast becoming a household name in men's luxury skincare and grooming products. Adee's goal was to create a range of products that met the needs of the modern man in all aspects of personal grooming, born out of a lifelong career in hairdressing. SknHead London is a versatile styling product range that includes Game Changer (4-in-1 hair, body, skin, and beard moisturiser), The Guvnor (styling clay), and Keep It Clean (clarifying shampoo).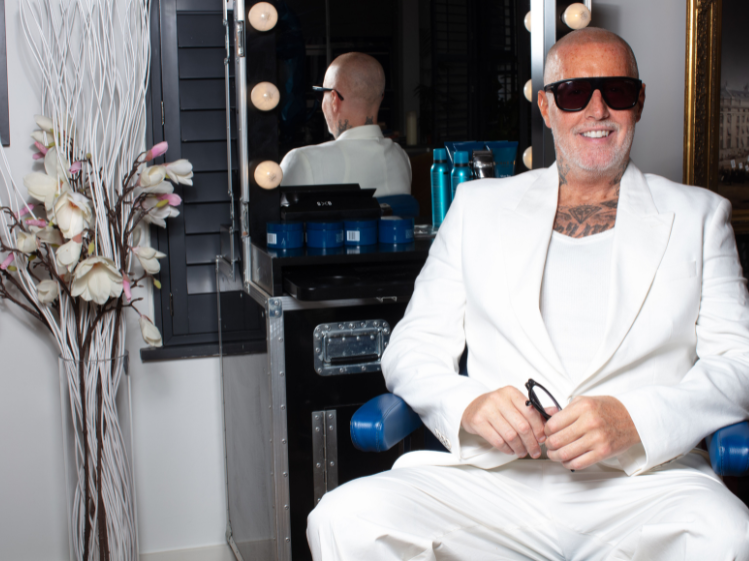 Adee Phelan
Stylist to the stars Adee Phelan is best known for David Beckham's infamous mohawk and sports an impressive list of celebrity clientele. After humble career beginnings in interior decorating, Adee made his mark on the hairdressing world as a junior stylist in the late 90s. By 2000, and within only a year of training as a hairdresser, Adee won British Men's Hairdresser of the Year. Two years later, in 2002, and at the request of ex-Spice Girl Victoria Beckham, Adee styled David Beckham's iconic mohican for the cover of GQ ahead of the World Cup.
Adee counts several A-list celebrities among his clients, singer Miles Kane, Oscar winner Liza Minnelli and acclaimed chef Marco Pierre White. Adee is no stranger to the small screen and has also appeared on Channel 4's The Salon and Secret Millionaire.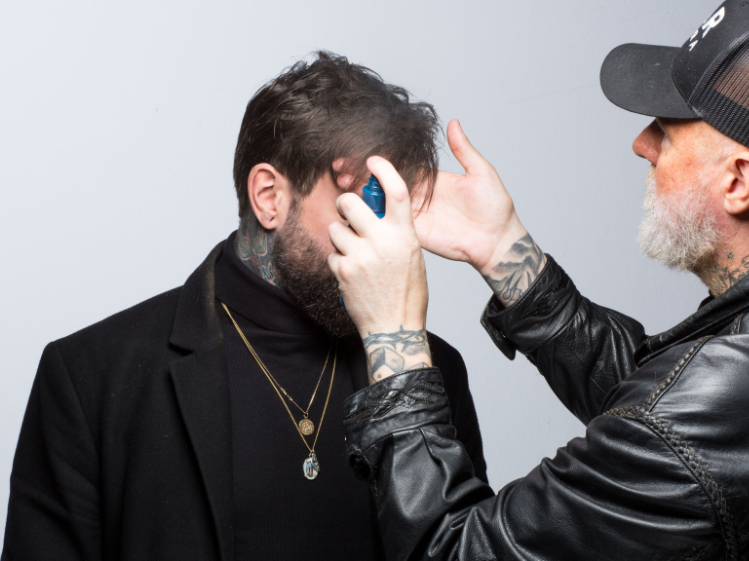 The SknHead Story
Heading to an awards evening for British Hairdresser of the Year, Adee realised he had forgotten his hair styling product and instead repurposed the coconut moisturiser in his bag before heading onto the stage to receive his award. After receiving many compliments on his look for the evening, Adee had the idea to create a product for body and hair in one. After an extensive and successful hairdressing career, Adee brought the concept of SknHead London to life.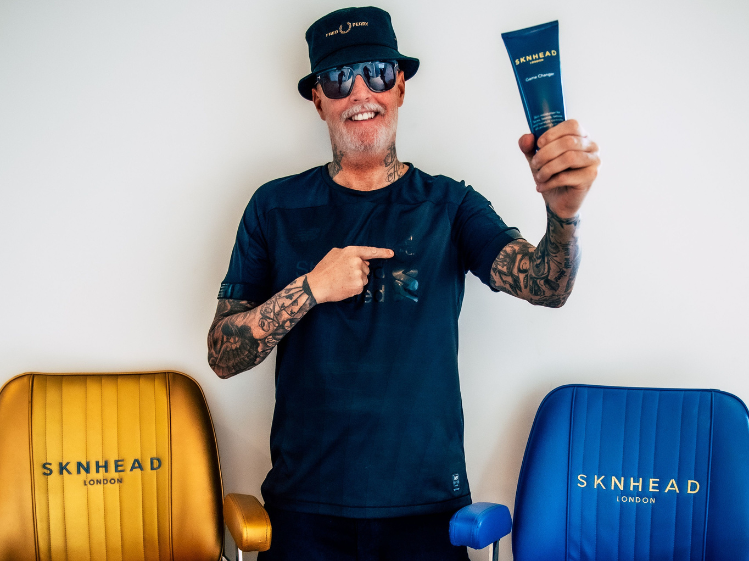 SknHead London was designed and developed with the demands of the modern man in mind. Adee recognised that men and their grooming habits have changed, and he wanted to create products that represented men's current grooming routines and requirements. The flagship product for SknHead London, Game Changer, is the first 4-in-1 of its kind. A hair, skin, beard, and tattoo moisturiser enriched with Cacao Seed Butter and Vitamin E, Game Changer moisturises hair and gives it a healthy-looking sheen while helping to hold and define your style.

The mission behind the SknHead range is to create a compact, versatile range of products that is premium quality and multifunctional. The product range is perfect for personal use and can be purchased online or in high-end barber shops and salons across the country.